physical boundaries for christian dating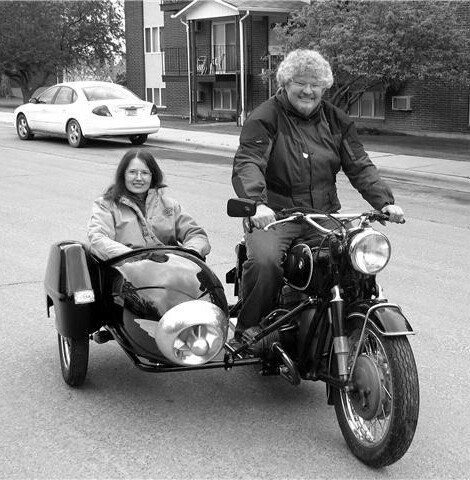 see page http://everythingsheltie.com/kolbasa/klepsiela/414 My Philosophy
visit this page 2 Wheels, or 3, is the best way to see the world. You experience the places you visit with All of your senses – not just your eyes like when you are in an automobile, bus, train, or any other vehicle that is enclosed. It doesn't matter what Marque or Brand of machine you choose – they All have their Good points and Bad points.
Meet the Family
check my source These are the people that support me, keep me going and sometimes keep me on the right track.
how to go from online dating to real dating If there is such a thing!
Cindy Lou
Love of My Life
Spouse, Wife, Keeper of the Home

We met in 2000, got married in 2004, and have been living the good life ever since. We lived off the Grid in Wolf Creek, Montana until the Spring of 2007 when we moved into a Victorian House built in 1885. Cindy is a Realtor – Buyer's Agent – in Helena.
Anarachel
Daddy's Little Girl
Daughter, First Born

Born in 1993 in Spokane, Washington. Her mom is Brasilian. Anarachel spent 5 of her childhoold years living in Brasil. She Graduated from North Central High School in Spokane, Washington Class of 2012. She studied Graphic Design at Western Washington University in Bellingham. She got to spend the 2016 Fall Semester studying in London, England in a Study Abroad Program. Anarachel graduated in the spring of 2017. Now she is starting a New Chapter in her life!
Sammy
Numma Wan Son
Second Born

Born in 1998 in Spokane, Washington. His mother is Brasilian. He spent 5 of his childhood years in Brasil with his sister, Anarachel, and their mom. He graduated from Capitol High School in Helena, Montana Class of 2016. He finished his First year at MSU Bozeman. He has changed his Major from Film and Marketing to Commercial Chemistry. He is currently working his butt off at two jobs in Bozeman preparing for the next school year. He is enrolled at Montana State University in Bozeman, Montana planning on continued studies of Chemistry.